PRESS RELEASE
'THE NEXT STEP IN STOPPING CYBER CRIME'
'New version vanir endpoint security suite offers unique onboard interface and patch management'
Port-IT has launched a revolutionary new version of its Vanir Endpoint Security suite. "This version is the biggest release we have ever done" says Port-IT 's CEO Youri Hart. "It enables customers to receive feedback on all cyber security services used via a single unique onboard interface; showing a true synergy between the products. This is not seen in the industry so far and really is a major step in protecting ships."
Hart continues: "Besides the whole new user interface and service integration, the biggest news is that we have introduced a new service and a long-standing client wish: Patch Management. With this feature we can remotely update our Endpoint Security Suite to newer versions without the need for customer interaction. And at the same time it gives our customers the capability to update their own applications, e.g.Winzip.
Although Patch Management is not directly a security feature, it does help in preventing malicious attacks in programs that have known issues. We first scouted the market for already existing Patch Management applications, but those were costly and would raise the license price for customers significantly. By developing our own Patch Management feature, we can integrate it as a service in our full product line-up, making it available via a single dashboard. And equally important we avoid passing on the higher costs to our customers.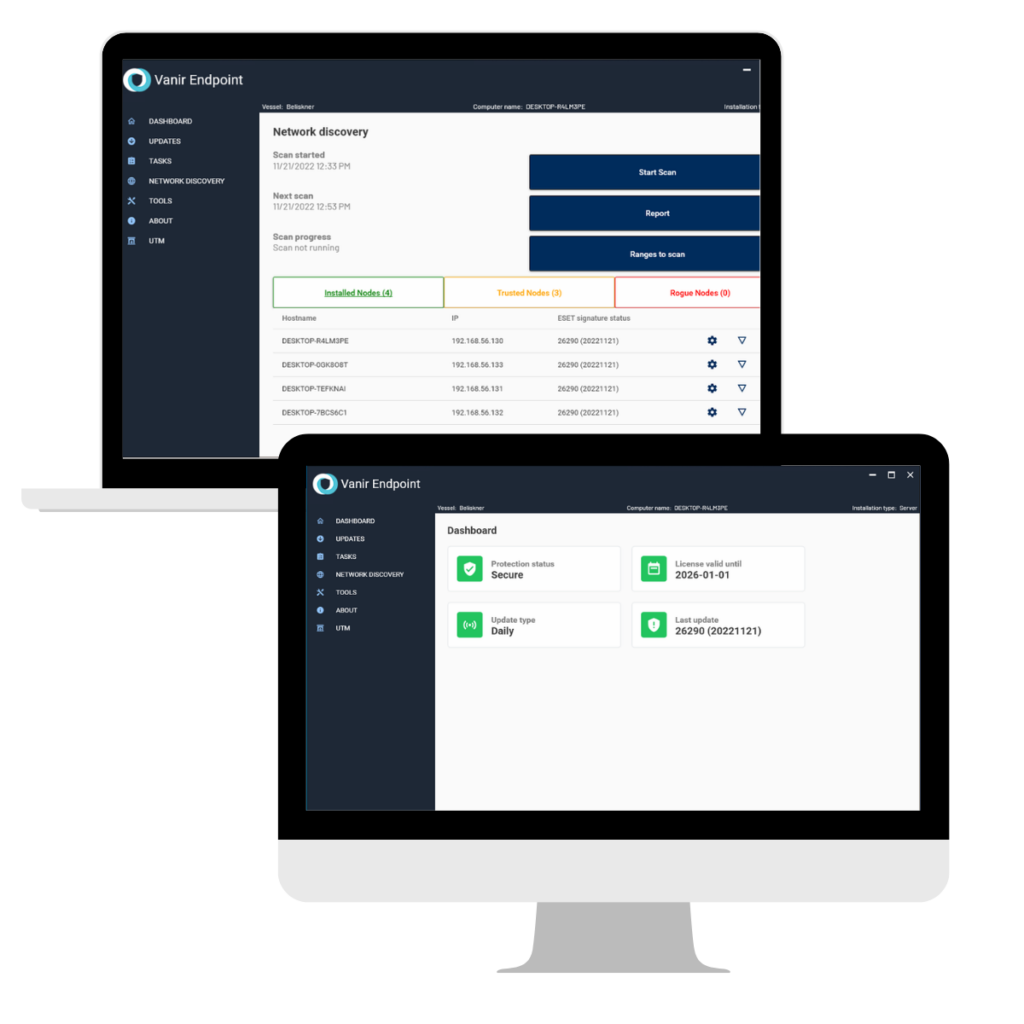 Extended support and alerting 
Alerting has always been one of the strong features within the Vanir Endpoint Security Suite. With this feature customers receive notifications, for example on malicious activity or newly installed software. As mobile devices are used more and more frequently and the ships security team wants to stay ahead of serious detections, Port-IT has extended its support to Apple IOS devices as well. Customers can receive push messages on their mobile phone or Apple Watch, notifying them of a high-risk alert on one of their vessels.
The Vanir Endpoint Security Suite focusses heavily on bringing top level security onboard of vessels, and at the same time it enables shipowners to be compliant with the IMO regulations such as the IMO 2021. With the active 24/7 security monitoring by the Security Operations Center, Port-IT raises the defense to the next level.