Advanced Endpoint Protection
VANIR ENDPOINT
The maritime market is becoming an increasingly lucrative target for cyber criminals. Networks onboard a vessel now have more critical endpoints than ever, such as desktops, laptops, mobile and OT devices. And every endpoint can be a potential entry point for attacks, leading to security breaches. Endpoint security, or endpoint protection, protects these entry points from malicious attacks. 
Advanced Endpoint protection
Endpoint security combines various attack prevention, detection, and response technologies with intelligent services to form an advanced platform that effectively helps shipping companies: Prevent, Detect, Disrupt, malicious attacks before they cause any major damage.
24/7 logging and monitoring by our SOC
The scanning and monitoring module detects other devices on the local network that do or do not have Vanir Endpoint installed. Detailed information such as installed programs, running processes and hardware are logged and sent to the shoreside webportal. Our security operation center will keep track on all suspicious activities registered by our software.
Asset Management & Risk Assessment
Using the data collected via the asset management module, a risk assessment can be performed to assist in IMO 2021 compliancy. The risk assessment will include all devices connected to the IT network and the information of the designated IT responsible person or entity.
Security reporting & visibility
A full report can be created on the vessel, containing a record of all devices connected to the network, the hardware and the software that is installed on these endpoints. This report can be handed over to port state control or other authorities to show the vessel has taken adequate steps to minimize the cyber security risks on board, and therefore complying to the IMO regulations.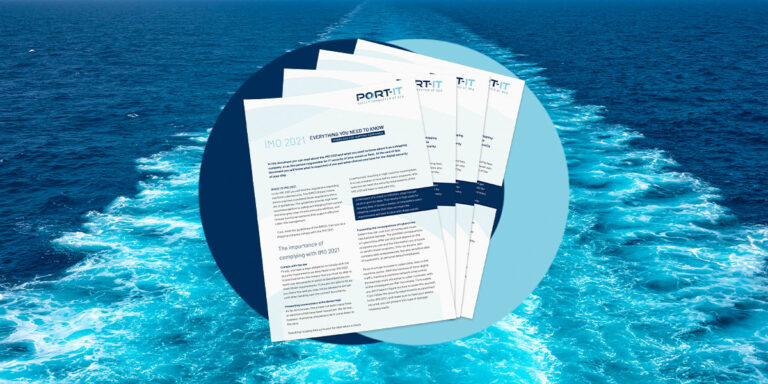 Download Vanir Endpoint leaflet