A low cost reliable communication network
Port-IT Orilla Lite provides a solution for everything needed to have your vessel's communication network run in a professional, fast and controlled manner. Port-IT Orilla Lite provides a solid foundation on which to build your entire vessel's communication network. While enforcing key network cyber security controls.
Designed to be compatible with all communication methods, current and future, it can provide excellent controlled connectivity to virtually all networks.
Orilla Lite was designed as a cost- and time-efficient solution for vessels that wish to improve the connectivity and cybersecurity onboard their vessels, without having to make large investments.
Orilla Lite makes use of an easy to understand web portal to manage all functionalities, no advanced management infrastructure is needed onboard the vessel to implement the service.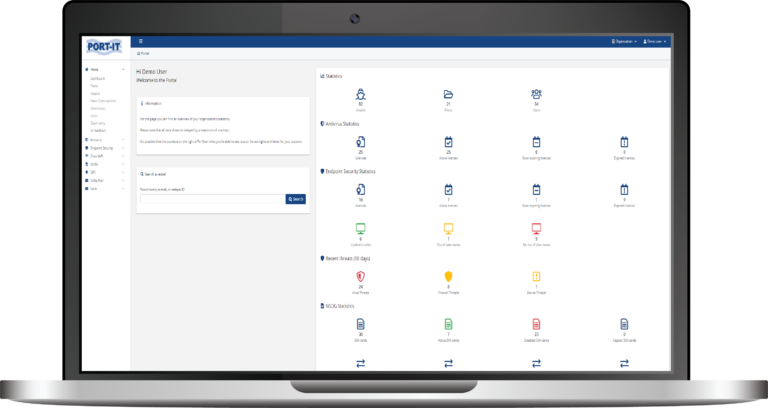 a comparison: orilla vs orilla lite
Orilla

Orilla Lite

Managed window server for your vessel that gives the user the possibility to control the network

Full redundant backup solution for all vessels' networked PC's

Antivirus for all vessels' PC's

UTM (Unified Threat Management) solution

Backup communication PC always available via Orilla Mail

3 year warranty on the hardware

Remote desktop management

Webportal to manage software components