PRESS RELEASE
Port-it wins watchguard's *project of the year* award 
Watchguard has recognized Port-IT across the category 'Project of the Year' in the Benelux. According to Watchguard these awards 'recognize the top partners who achieved outstanding business results and develop successful customer programs and relationships through the delivery of WatchGuard-based solutions. 
Expertise and support
Jonathan Whitly, Regional Vice President, Northern Europe at WatchGuard said: "2021 was another challinging year, but despite ongoing lockdowns and an increasingly uncertain economic environment, our partners have demonstrated tremendous resilience, innovation and commitment to deliver impressive sales results through take full advantage of our Unified Security Platform. The award-winning companies exemplify WatchGuard's strong partner network by demonstating a high degree of competence in our technology and products to provide the appropriate guidance, implementation expertise and support for the cybersecurity strategies of our customers". 
Cybersecurity within the maritime market
"As an industry we sailed long ago passed the point of just antivirus", says CEO Youri Hart. "Networks and connectivity are still evolving and with that the protection for these networks must evolve as well. By implementing Unified Threat Management (UTM) on vessels as an additional cybersecurity layer we can protect IT & OT networks from cyberthreats and act upon potential upcoming incidents. The industry is sailing in the right way by adopting these solutions to keep their vessels safe", concludes Hart.
Please check out the press release Watchguard released here (Dutch only):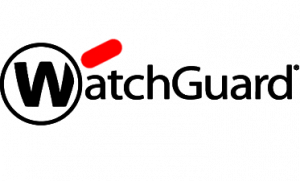 About Port-IT:
Port-IT is a maritime IT cybersecurity partner offering a wide range of solutions that will fill every
customer's cybersecurity needs. These solutions are tailored to fit the maritime market perfectly, and are offered at extremely competitive price points. Port-IT has developed numerous solutions to common cybersecurity issues on board vessels, one of which is the most popular and highest rated anti-virus solution on the maritime market today.