Managed vs unmanaged service
Traditional security measures can no longer keep up with the threats of modern days; therefore, the need for next-generation solutions that can provide advanced security is becoming increasingly important. While many shipping companies have already accepted the need for proper high-level protection such as UTM (Unified Threat Management), some find it hard to decide whether they should buy, install, and manage their own network protection or turn to an expert that can manage the system on their behalf. Since applications and data security are a must for all shipping.
Internal resources
For many organizations, it depends on whether they have the internal resources to sustain an unmanaged cybersecurity solution. If the shipping company has an in-house IT or security expert, it makes sense to manage the IT and OT devices themselves. Properly implementing a cyber security solution such as an UTM however requires knowledge and continuous attention.
If there is no IT manager available, it might be wise opting for a managed solution, such as Vanir UTM complete or Vanir UTM elite. The obvious benefits come from the fact that the managed solution comes with 24/7 support by the skilled Port-IT Security Operations Center team. With this approach, you als mitigate risk since you transfer all the responsibility to the expert company who deals with cyber security on a daily basis.
Efficiency
Many troubles and security concerns can be avoided if an expert handles the management of the UTM solution. From ongoing monitoring, carrying out upgrades, from patch management to reporting, Port-IT can address all these functionalities and provide you with feedback on the security state of your IT and OT devices.
By outsourcing, you will be able to focus on your core business and trust your systems are properly secured at the same time. A managed UTM solution brings significant efficiency gains if your existing antivirus software doesn't efficiently cover all business-critical data, upgrades, and monitoring. That is why from an efficiency standpoint, it is best to go for a managed solution.


Performance
It is more likely that performance efficiencies will go up with a managed UTM service. Managing the UTM and taking full advantage of all its features and capabilities, can be one of the most significant issues faced by a shipping company. If the company lacks formal policies, doesn't understand the network complexity, or misinterprets the business risks associated with loose security processes, you are better off implementing a managed UTM solution.
With a managed UTM, you can expect the best procedures and policies along with technical knowledge. Plus Port-IT provides comprehensive guidance on cybersecurity matters and regulatory compliance, including IMO 2021 and NIS2 guidelines.


Cost and control
The cost and control aspects of managed and unmanaged services are in a direct relationship. If your company wants to have a high level of hands-on control and there is an in-house allocated IT manager, it might be better and more cost-effective to manage the UTM yourself since you don't have to allocate costs and other internal resources for training your personnel.
In an environment where data security is crucial, and the cyberthreats can cause irreversible damage which might result in high revenue losses, you are better off opting for maximizing control even though these solutions might seem more costly.
So in short, if you have the expertise, knowledge and you or your team have the time to add this to your tasks then the Vanir UTM Entry Unmanaged service could be an ideal option. In case you don't have the time or people, outsource it and opt for the Complete Managed UTM service.
Get in touch and our experts can tell you more about our products and services.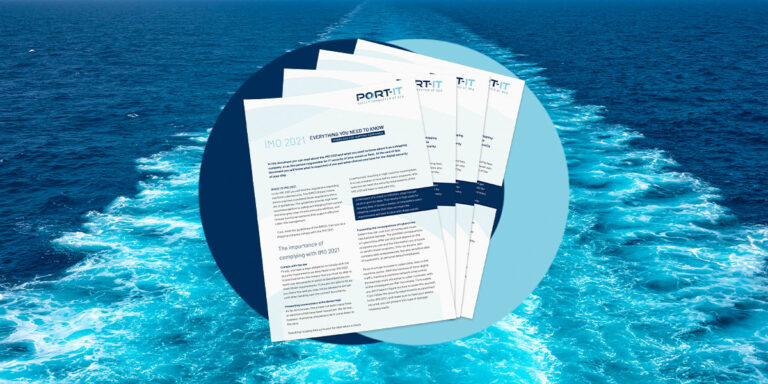 Learn about the IMO guidelines on cybersecurity and their importance for the maritime industry.