PRESS RELEASE
New website launch announcement
After many months of hard work and dedication from the Port-IT team, we are pleased to announce the launch of our updated website!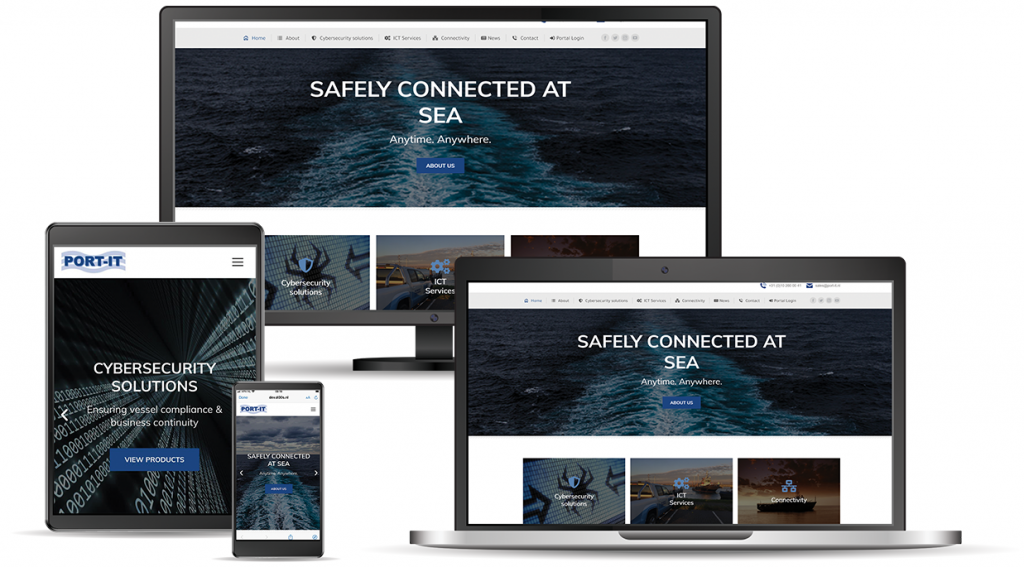 Our aim was to make a faster, easier to navigate, and more user-friendly website. Our goal is to provide our visitors an easy way to learn about Port-IT's products & services and to access the information required in a clear and attractive way. 
The new website provides better access to who we are, what we do, our expertise & services, news from around the industry and improved careers pages. 
Product categories
We have reorganized our products into three main product categories; 
– Cybersecurity solutions
– ICT services
– Connectivity 
All product pages contain the information you need, in a visible and structured way.
News and events
We have gathered information both from the industry as well as company news into our news section. You will also find important event dates and our participation in various events.
Case studies to highlight completed projects and the value add created for our clients as a result will be soon added to our knowledge center.