Administrative Assistant
"A challenging job in a global environment."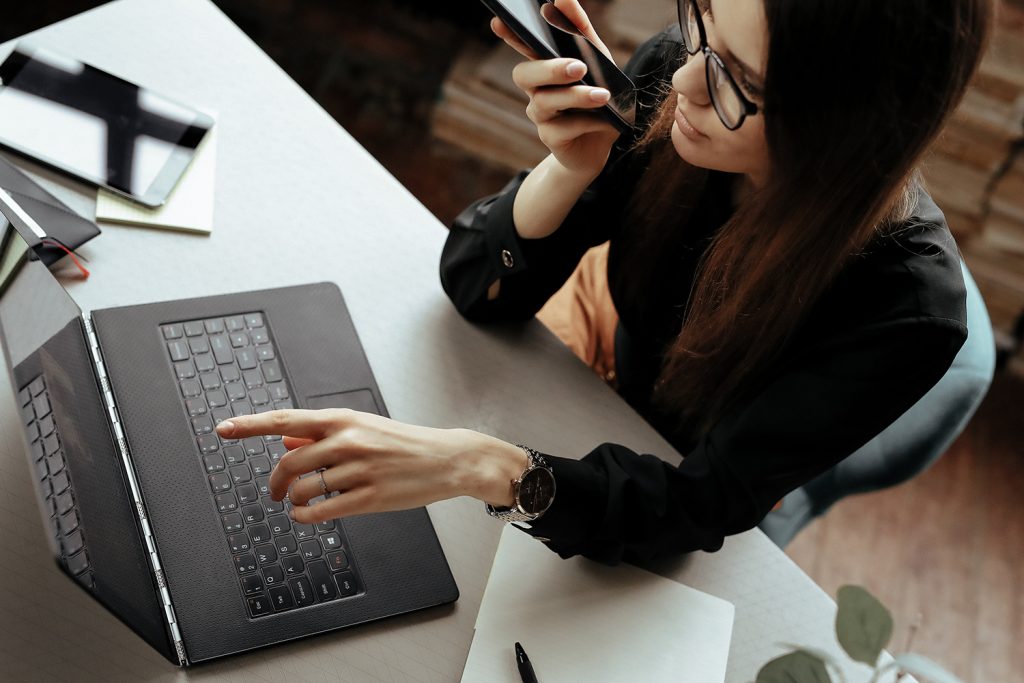 De organisatie
Port-IT, gevestigd in Rhoon, is een specialist in het aanbieden van Cyber Security & IT oplossingen voor de maritieme markt. Het assortiment IT services dat wij onze klanten bieden is erg breed; van standaard support op onze eigen producten tot aan het opleveren van complete computernetwerken op zeeschepen. We zijn altijd op zoek naar de juist passende oplossing voor elk project, zo is voor ons geen dag hetzelfde! Op kantoor hangt een informele sfeer. We hechten veel waarde aan ondernemerschap en een proactieve houding.
Wij zijn op zoek naar een Administrative Assistant met uitstekende communicatieve vaardigheden.
De positie
Als Administrative Assistant ben jij een duizendpoot met hands-on mentaliteit die goed prioriteiten weet te stellen. In het kort zullen je hoofdtaken bestaan uit het signaleren van updates van het ISMS-handboek (ISO); dit administratieve systeem legt al onze werkprocedures vast. Daarnaast ben je de steun en toeverlaat van onze Management Assistant, van wie je de taken zult overnemen op de dagen dat zij afwezig is. In deze diverse rol heb je verschillende verantwoordelijkheden op het gebied van Office en Finance. Gaandeweg zullen je dagen gevuld worden met allerlei andere werkzaamheden. Er is binnen Port-IT veel ruimte om je te ontwikkelen en projecten aan te nemen die je leuk vindt. Je bent gemotiveerd, betrouwbaar en weet hoe je prioriteiten moet stellen op drukke momenten.
Je houdt ervan om omringd te zijn met mensen. Of het nu aan de telefoon, aan je bureau of in het contact met leveranciers is: jij bent het gezicht en contactpunt van ons kantoor. Ons mooie pand is jouw domein; wij vertrouwen op jou om ervoor te zorgen dat alles in en romdom het gebouw goed geregeld is. Of het nu gaat om het op tijd bestellen van kantoorartikelen, het begeleiden van kantoorpriojecten of het netjes houden van het kantoor (en erop toezien dat collega's dit ook doen).
Ook op financieel gebied ben jij voor ons het eerste aanspreekpunt. Zo verwerk en verstuur je uitgaande facturen naar onze klanten; bel/mail je klanten die nog posten open hebben staan en ben jij degene die alle inkomende en uitgaande betalingen beheert.
A career at Port-IT means combining technology and the maritime world. 
Kandidatenprofiel
Je bent praktisch, methodisch en doelgericht. Je bent in staat duidelijk prioriteiten testellen en vormt op een gedreven manier een rationeel oordeel. Je kunt goed samenwerken en bent diplomatiek en vriendelijk.
Je hebt een afgeronde mbo-opleiding of hoger;
Kennis van Microsoft Office (Word, Excel, Powerpoint en Outlook);
Kennis van ISMS registraties is een sterke pré;
Affiniteit met de maritieme sector is een pré;
Je hebt een goede beheersing van zakelijke communicatie in woord en geschrift, zowel in de Nederlandse als de Engelse taal.
Ons aanbod
Wat bieden wij jou als Administrative Assistant bij Port-IT?
Een werkweek van 16-20 uur, op minimaal de maandag en vrijdag;
Een bruto maandsalaris, afhankelijk van de kennis en ervaring;
Een prestatie afhankelijke bonus aan het einde van het jaar;
Reiskostenvergoeding;
Pensioenregeling;
Lunch van de zaak;
Een uitdagende baan in een internationale werkomgeving in een jong, informeel en ondernemend team;
Doorgroei- en ontwikkelingsmogelijkheden;
Leuke uitjes met collega's. 
Interesse?
Stuur je motivatie met CV naar [email protected] of kijk op www.port-it.nl/careers voor meer informatie.